The Neatnik – Professional Organizer in Santa Cruz and Monterey County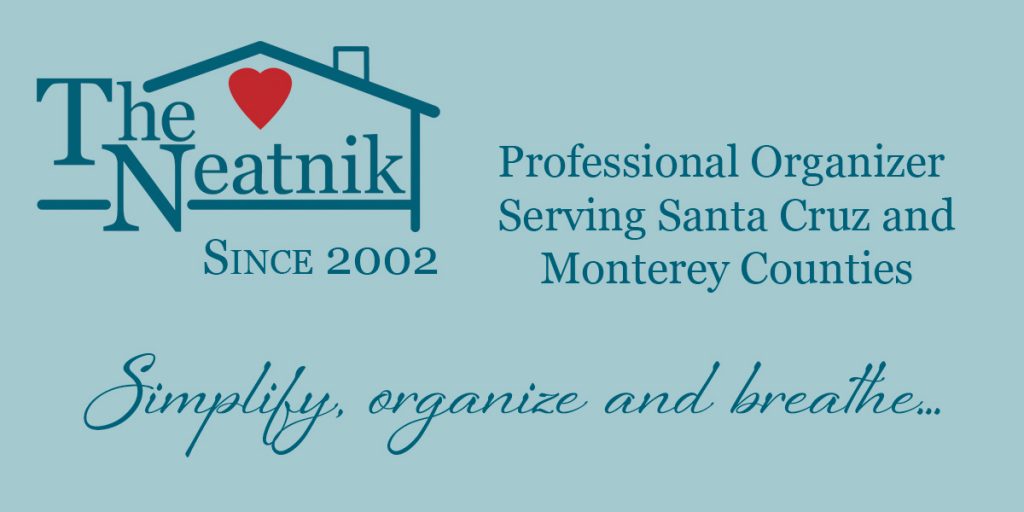 Simplify, organize and
breathe...
Being organized is not about being perfect, it's about progress, efficiency, reducing stress and clutter, saving time and money, and improving your overall quality of life. Getting organized can be overwhelming if you don't have the skill, inclination or time.
Bring me your clutter and in its place I will give you back order, inspiration and calm.
The Neatnik has been organizing Santa Cruz and Monterey Counties since 2002.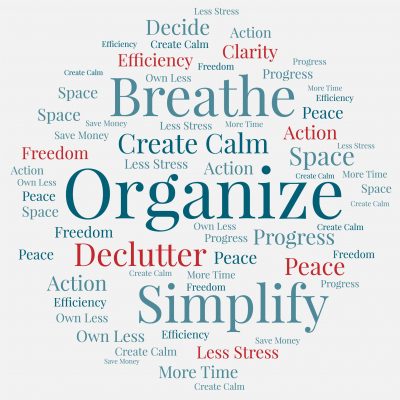 Scotts Valley      Santa Cruz      Soquel     Capitola      Aptos       Monterey      Carmel      Watsonville      Pebble Beach
⦿   Reduce Stress
⦿   Maximize Space
⦿   Easily Find Things
⦿   Work More Efficiently
⦿   Create Calm
⦿   Create More Time for Things You Enjoy
Reduce Stress
Maximize Space
Easily Find Things
Work More Efficiently
Create Calm
Create More Time for Things You Enjoy
Getting organized is not as tough as it sounds, especially if you hire The Neatnik. I have the great advantage of an unbiased, nonjudgmental, experienced and educated, fresh pair of eyes whose goal is solely to assist and help you.
As an experienced and talented professional home and business organizer, I help facilitate the task of decluttering and organizing your home or business in a methodical, step by step, caring and resourceful manner. I can help you make decisions about how to handle clutter and provide solutions for your particular items, while considering your needs, and goals.
I truly have a passion for my line of work and love making a difference in people's lives. I look forward to working with you in a friendly, judgment-free environment to help you meet your dreams of a well-ordered space that simplifies your life and saves you time, and often money!
Invest in yourself and let me introduce you to the benefits— and pleasure—of being more organized.
Hiring me isn't a luxury... I can be a lifesaver!
Mari is a gift—so treat yourself! Patient, willing to tackle any task with humor and skill, creative thinking at its best, really listens to your needs and then bam! Off you will go to your nice organized clean area/house—equipped with a new headset of skills.
Before Mari worked her magic, I used to walk into my office and feel lost, worried, overwhelmed, confused, and walk out. Now, when I walk into my office, I feel like the creative, spontaneous, organized, professional, fun woman that I am!
Mari is a joy to be around and made the projects we did easy and fun. She is extremely organized and has great ideas.
Mari has been a godsend. She works hard, has good easy suggestions, is nonjudgmental, and she makes your most embarrassing projects organize with ease. My life is much less cluttered and more fun since I began working with The Neatnik.