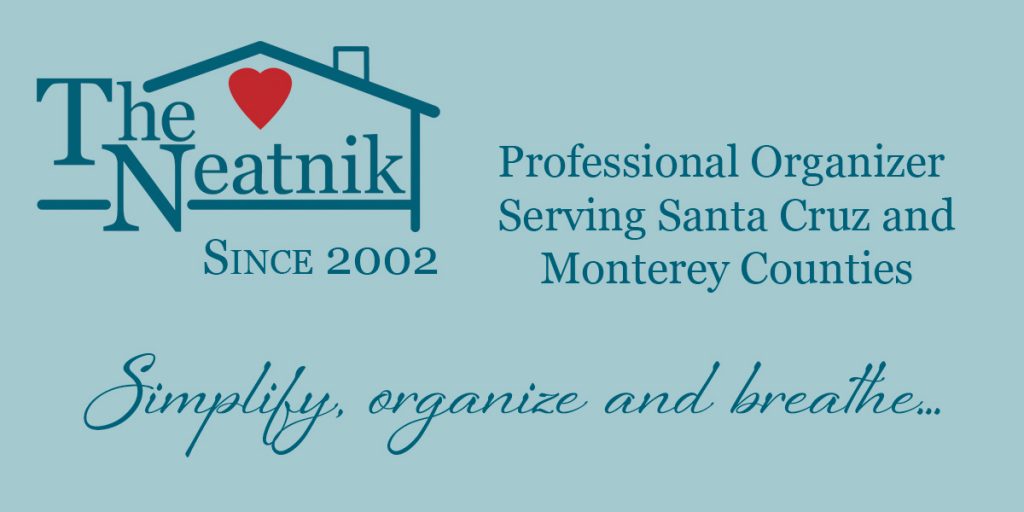 Mari is a gift—so treat yourself! Patient, willing to tackle any task with humor and skill, creative thinking at its best, really listens to your needs and then bam! Off you will go to your nice organized clean area/house—equipped with a new headset of skills.
Before Mari worked her magic, I used to walk into my office and feel lost, worried, overwhelmed, confused, and walk out. Now, when I walk into my office, I feel like the creative, spontaneous, organized, professional, fun woman that I am!
Mari is a joy to be around and made the projects we did easy and fun. She is extremely organized and has great ideas.
Mari has been a godsend. She works hard, has good easy suggestions, is nonjudgmental, and she makes your most embarrassing projects organize with ease. My life is much less cluttered and more fun since I began working with The Neatnik.
Mari Levine is an absolute gift and treasure. She has a unique talent for knowing what to propose as a solution (keep, sell, donate, dump) and helping me get over holding onto old documents, etc. I have had such a relief and greater joy from the work she has done. She has great ideas and a method for finding the right place to store something so I can find it when she's gone. And I love feeling clutter-free! Thank you Mari!!!
MARI ROCKS CLUTTER!!! Mari is a wonder! She is SO GOOD at organizing and getting rid of clutter. She works fast and works hard, achieving remarkable results in 4 hour sessions. She is consistently pleasant, kind, honest and direct. We could never/would never have accomplish the tremendous changes in our home and garage without her help!
Mari Levine, the Neatnik, is the person to call when you need help getting organized. Mari is efficient, logical, has good ideas, and is very pleasant and easy to work with. What we accomplished in 8 hours over 2 days amazes me. I would not have done a fraction of that by myself. I'm glad I convinced myself that I needed help. Mari's enthusiasm and skill made what seemed overwhelming into a productive, and even fun, experience. I am so glad I gave her a call!